---
Creative Quilting Made Simple!
Since 2008, Amelie Scott Designs has created innovative quilting projects and embroidery designs. Founded on the idea of providing simple to understand instructions that result in beautiful products, this family business brings you projects you can enjoy and customer service that you can depend on.

And, we're kinda funny too…
---
Edge-to-Edge + Pro Updates
Want to know where we're going with our E2E & PRO products? Wondering what Expansion Packs now include PRO files? Click this link to get up to learn the latest!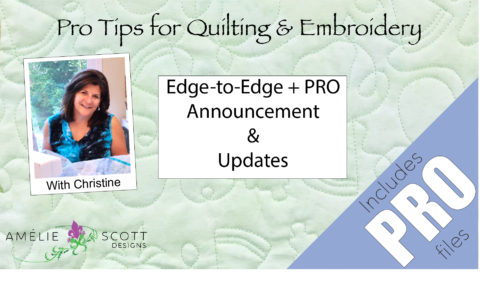 ---
What's new?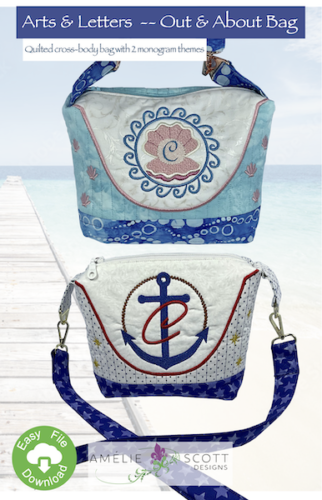 Arts & Letters — Out & About Bag
Cross-body bags are practical and popular, and now… customizable! This pattern includes designs and instructions for two summer-inspired themes — nautical and beach.
Click here for more information!
Limoncello table set
This book contains some very classy designs that Christine has been waiting years to publish. With 8 projects and 21 embroidery and quilting designs, it's flexible and a great value!
Click here for more information.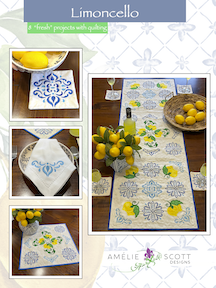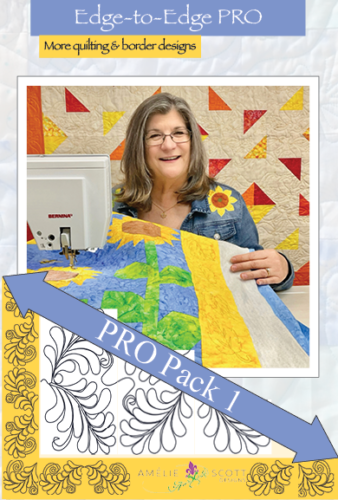 PRO Pack 1!
We've had a GREAT response to our Edge-to-Edge PRO book, and we didn't want you to wait too long for more designs. This PRO Pack contains 5 new design sets with FULLY resizable body, border, and cornerstone quilting designs.
Click here for more information.
---
Seasonal projects!
Here are fun projects to help you enjoy Spring and get ready for Summer…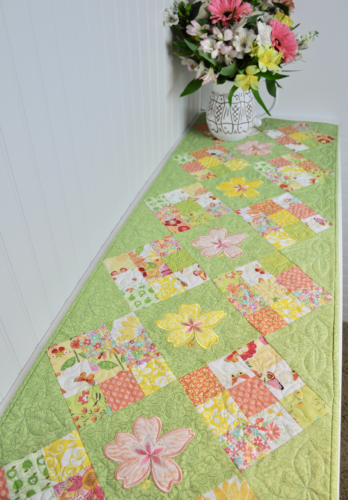 ---
An overview of our products
Quilting technique books & products
---
Embroidery essentials
---
Other embroidery products
---
Patterns for quilt tops and other projects
---
Join the Family
Our Facebook page is one of our favorite ways to talk to all of our lovely customers! Check out our page to be a part of the team and get updates of what all is going on in the Amelie Scott household.
https://www.facebook.com/ameliescottdesigns
Our YouTube channel offers a wealth of information about embroidery, and introductions and tutorials .