---
Creative Quilting Made Simple!
Since 2008, Amelie Scott Designs has created innovative quilting projects and embroidery designs. Founded on the idea of providing simple to understand instructions that result in beautiful products, this family business brings you projects you can enjoy and customer service that you can depend on.

And, we're kinda funny too…
---
What's new?
Edge-to-Edge + Pro Announcement
If you haven't heard our exciting announcement yet, or if you're wondering which products now have PRO files available for them, click this link to get up to speed!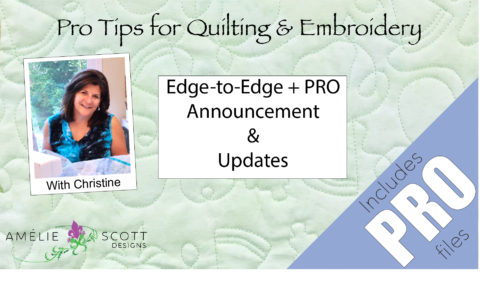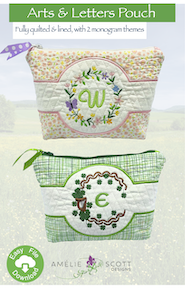 Arts & Letters Pouch
This is a cute, fully-lined and finished pouch with 2 full alphabets of monogram lettering.
Click here for more information.
Want a great deal on perfect thread colors for this and other Spring projects? Take a look at this special thread pack!
Edge-to-Edge PRO!
You've heard about it, and it's finally here! Building on the Easy-ConnectTM technique from our primary Edge-to-Edge Quilting book, this book helps you stitch edge-to-edge quilting in the body of your quit, then stitch related border designs around the border. Available in printed and eBook formats.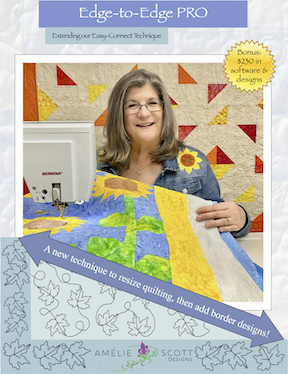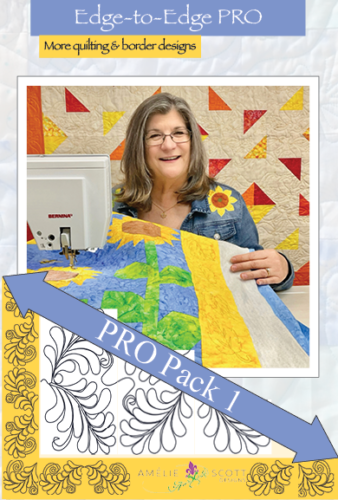 PRO Pack 1!
We've had a GREAT response to our new Edge-to-Edge PRO book, and we didn't want you to wait too long for more designs. This PRO Pack contains 5 new design sets with FULLY resizable body, border, and cornerstone quilting designs.
Click here for more information.
---
Edge-to-Edge Quilting Academy
Virtual education classes to help you build your skills, and do even more with our quilting technique!

Click this link to learn more!
If your local quilt store doesn't carry our Academy workbooks yet, use this list to contact a store that does!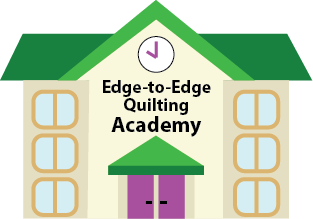 ---
Seasonal projects!
Here are fun projects to help you enjoy winter… and the rest of the seasons in the year!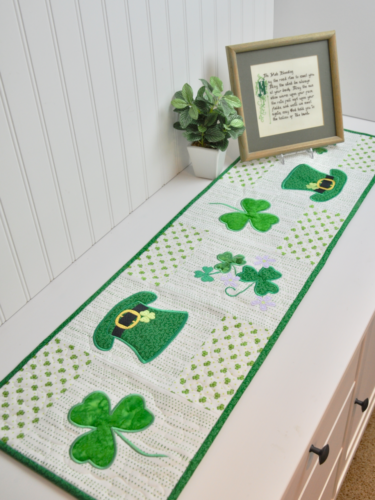 ---
An overview of our products
Quilting technique books & products
---
Embroidery essentials
---
Other embroidery products
---
Patterns for quilt tops and other projects
---
Join the Family
Our Facebook page is one of our favorite ways to talk to all of our lovely customers! Check out our page to be a part of the team and get updates of what all is going on in the Amelie Scott household.
https://www.facebook.com/ameliescottdesigns
Our YouTube channel offers a wealth of information about embroidery, and introductions and tutorials .