How do I get files when I purchase a download?
First, here's some information for future reference — when you complete a purchase on our web site, the web store displays an acknowledgement screen. That screen actually contains a download link that allows you to download the files immediately. There's no need to wait for a confirmation email.
Now, if you happened to miss that, it's ok. You have two easy options for getting the files:
Confirmation email — while you don't absolutely need it, our web store DOES send you a confirmation email, and it does contain a link you can use to download the files you purchased.
If you don't see the email in your inbox within 10 minutes, check your junk/spam folder. If you don't find the confirmation email, then move on to the next instructions, and check your account directly.
Sign in to your account — any time you like, you can sign in to your account. Use the My Account link in our navigation bar (at the top of the page). Your user name will be your email address. If you forgot your password, the system will allow you to reset it.
Once you've signed in, use the Download link to get a list of the products you've purchased.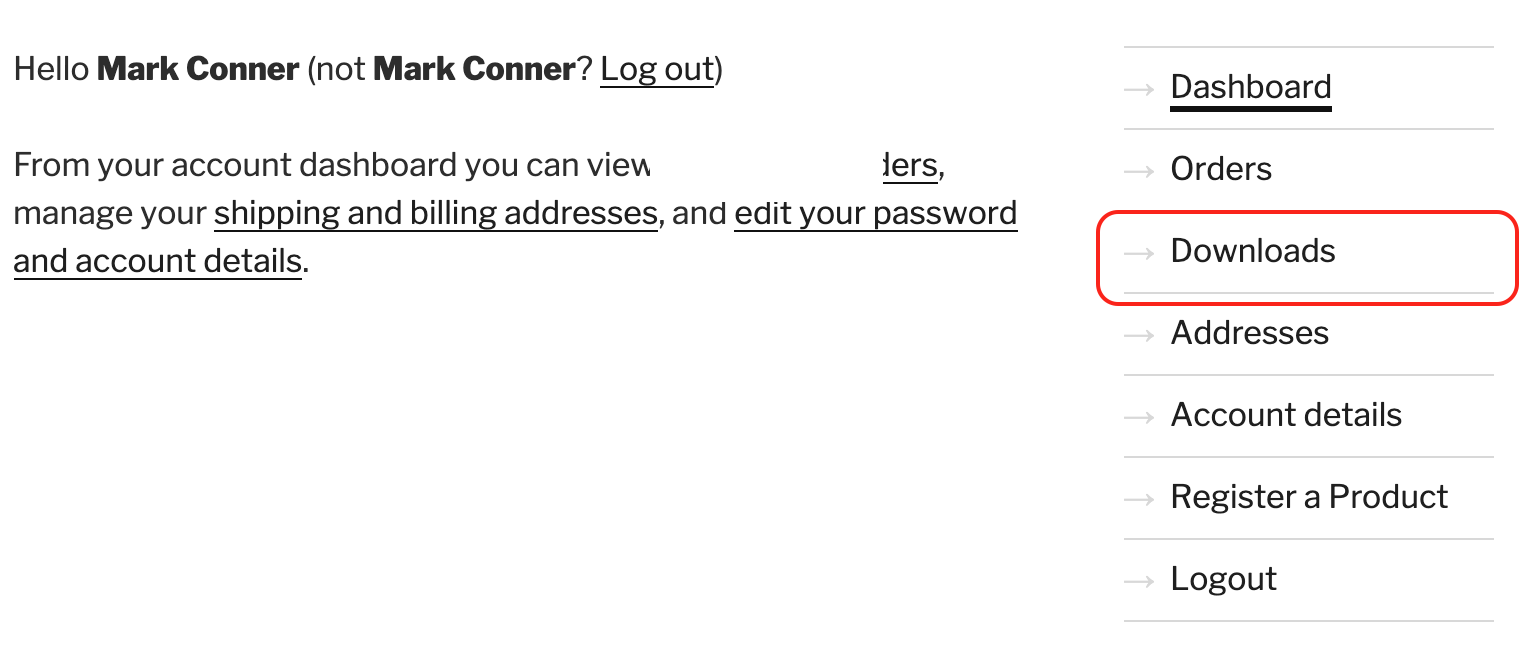 Click the Download link — For each product you've purchased, the table on this page provides a link under the heading "Download," which allows you to download the files.

Open the ZIP folder on your computer — when you click the Download link, our web store will save a single file to your computer's Downloads folder. That single file is a "compressed" file called a ZIP folder. Since our products almost always contain a lot of embroidery files, a ZIP folder is an easy way to keep all the files together, and make the download go faster.
Find the ZIP folder in your computer's Downloads folder. You then have 2 options:
If you use a USB memory stick to transfer files to your machine — just double-click on the folder, and it will display the contents of the folder. It's typically one or two PDF documents, and a folder that contains all the embroidery files. You can then print any instructions, and copy the embroidery files you need to your USB memory stick.
If you use software to transfer embroidery files to your machine — right-click on the folder icon, and select Extract all… The computer will save an uncompressed copy of the files in the same folder. Your software will be able to see the files and use them like normal.
End
---
If this did not address your question, please use this form to ask for help.